MidAtlantic founder Paul Stanziale holds a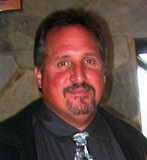 Bachelor of Science in Agronomy and for more than 30 years has taught agricultural education to adults and high school technical students—many who have earned first-place awards in New Jersey for Landscape Design and Turf Management.
Highly regarded as an expert in turf management and landscape design, Paul is committed to creating useful living spaces and beautiful lawns. An entrepreneur in his own right, in 2008, Paul cofounded Fall Guys LLC of New Jersey, a lawn, landscape and household pest management company. Previously, he owned and operated a landscape service company for 20 years and offered clients lawn services, landscape construction, landscape design and other related services.
In addition to knowledge transfer and his strict adherence to the New Jersey, Pennsylvania and New York licensing and certification requirement curriculums, Paul draws upon his more than 25 year landscaping and pest management career to offer his students real-world insights that enable them to be skilled pest control technicians as well as savvy business people. Paul graduated from Delaware Valley College of Science and Agriculture. He furthered his studies at Rutgers' Cook College where he studied landscape design and plant materials.